Hotel Info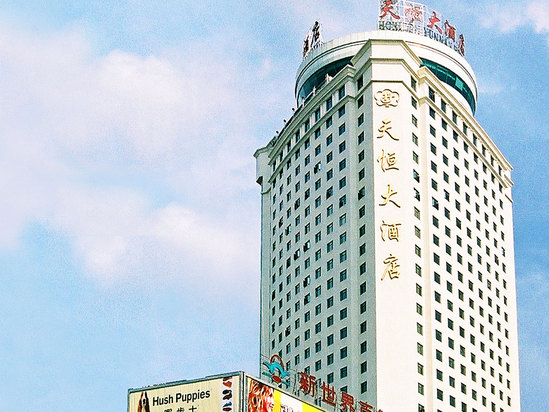 Horizon Hotel Yunnan Kunming
is located on Qingnian Road, Panlong District, adjacent to Nanping Street Commercial Circle. It has a mature and complete business and financial supporting area in the city center and a convenient and efficient transportation network hub. Meet the needs of business travel, leisure and entertainment, and office.
Yan Hotel is a wholly-owned hotel owned by Yunnan Hehe Group, a provincial investment management company with diversified operations and management in Yunnan Tobacco. In May 2015, it became a "Zhongwei" brand listed hotel. In December 2015, the hotel implemented maintenance and upgrade according to the overall design plan of the internationally renowned international hotel design company American HBA, and strived to perfectly interpret Tianheng's service culture with a new intelligent and more artistic international hotel design concept.
This is a comprehensive service hotel that integrates guest rooms, catering, conferences, entertainment, fitness, large shopping malls, offices, travel agencies, washing centers, ticket sales centers, etc., with elegant and comfortable environment inside and outside. It has more than 300 guest rooms, restaurants and private rooms. There are more than 10 conference rooms with a size of 10, which can simultaneously provide accommodation for 600 people, dining and conference services for 1,000 people; the hotel also provides sports and leisure facilities such as swimming pools, gyms, chess and card rooms, and cultural and entertainment facilities such as KTV and dining bars.
The hotel has been fully implanted with the brand-new operating concept of the Zhongwei brand. At the Zhongwei Tianheng Hotel in Yunnan, guests staying at the hotel will be carefully prepared and carefully designed by the 24-hour dedicated butler for one-to-one intimate service. For all the trivia on business travel, whether for business activities or vacation travel, Yunnan Zhongwei Tianheng Hotel is your ideal choice.
In addition, the hotel has opened a shuttle bus from Kunming Changshui International Airport to Tianheng Hotel (please consult the merchant for details).